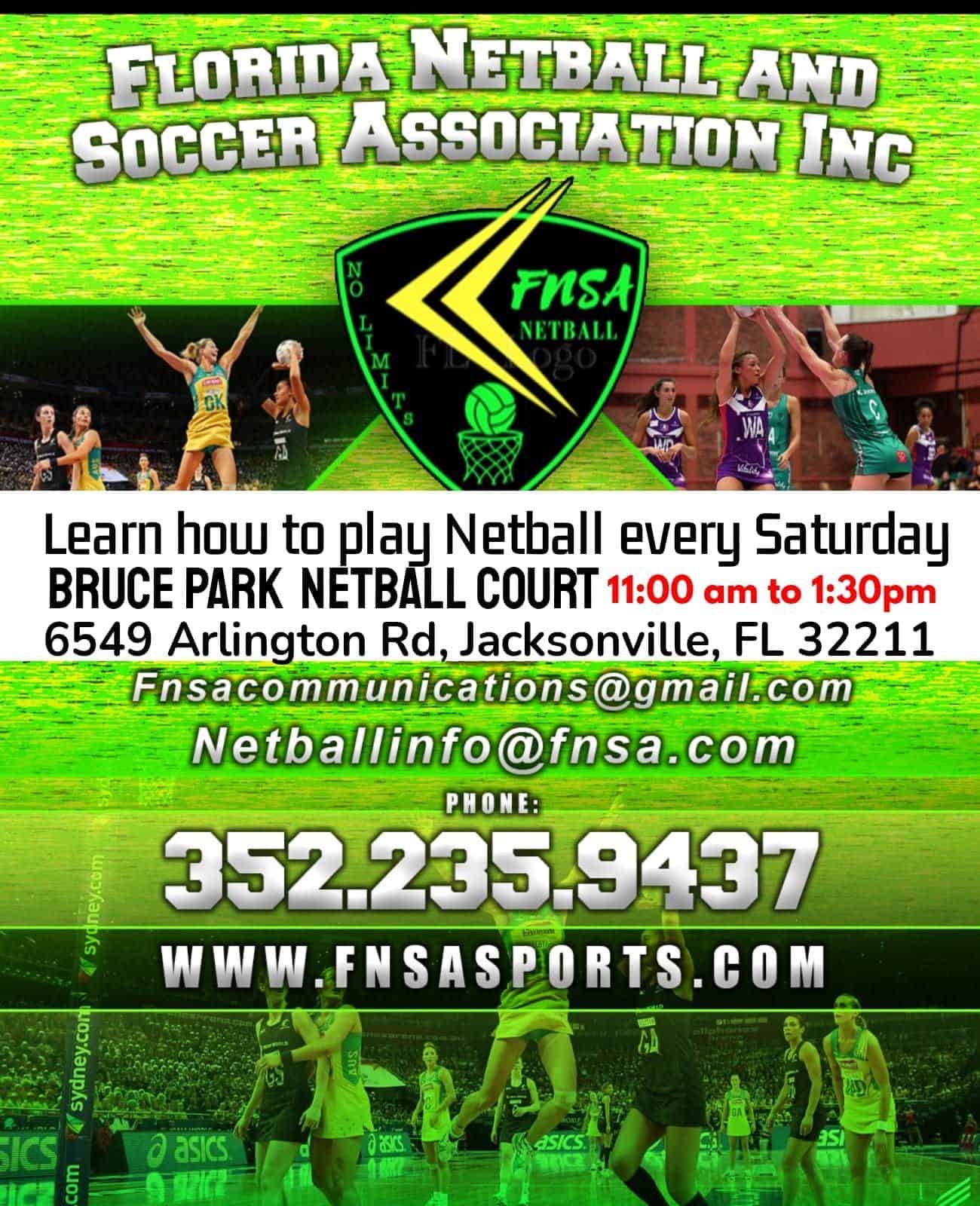 Netball is a fast pace, exciting team sport; it involves running, jumping, throwing and catching. This sport is similar to basketball. The rules, equipment and number of players differ from basketball by a narrow margin. There is no dunking, dribbling, or running with the ball. The ball must be passed in three seconds and each team is required to have seven players on the court at one time. The ball and basket are a little smaller than that of basketball. There is no back board and players are restricted to play within certain areas.
Netball is played in over 70 countries by over 20 million people.
Teams are forming for girls and boys from ages 5 – 18 in all areas of Jacksonville. Find out how to join as a player, coach, umpire and more at the website.